KJV

Today is


---
Read ChickTracts on line
Read The ChoiceDescription: All through life we make choices. But there is one choice that is more important than all the rest.
La DecisionSpanish edition of The Choice
CaughtDescription: David thought no one had seen his adultery. But everything was recorded by God.
All God's CreaturesDescription: Grandpa hears Sam preach to his toy "creatures" and realizes he needs Jesus, too.
Almost Time Description: This old-west preacher insisted these "impossible" prophecies would come to pass. Look how many did!
Flight 144 Description: A couple spends 50 years on the mission field, trusting in their good works. But when they die and stand before God, they learn that good works can't save... only Jesus can.
The ContractDescription: You do not need a contract with Satan to go to hell... So there wont be some confusion. Satan is not in charge of hell, neither is he in charge of who goes there.
---
I.A Loving God, "For God so loved the world,.."
A. The very nature of God is love. God is also a God of forgiveness.
II.A Lifted Saviour, . "that He gave His only begotten son"
1Peter 1.18,19 For s much as ye know that ye were not redeemed from corruptible things as silver and gold, from your vain conversation received by tradition from your fathers, But with the precious blood of Christ,as of a lamb without blemish and without spot.
III. A Lasting Salvation.."should not perish but have everlasting life"....
Revelation1:18, "I am He that liveth and was dead; and behold I am alive for evermore".
I am the resurrection and the life: he that believeth in me though he were dead yet shall he live: and whosoever liveth and believeth in me shall never die."
John 10.28,2926 And whosoever liveth and believeth in me shall never die. Believest thou this?
1 Cor. 15.55 "O death where is thy sting? O grave where is thy victory? 3 great facts about it. 1. have it now, It can't be taken away lost stolen or sold. It is eternal. 00000
God will forgive,
---
---
Four Guidelines: How to see a cult


Our Church Schedule
Sunday,
10;am-Victory Bible Class
& 11;am, Praise, Worship,& Evangelism
Sunday Night 5:pm
Wednesday 6:pm
Victory &nbsp Baptist &nbsp Church

Tracy City,Tennessee
"

Jesus Christ the same yesterday, and to day, and for ever.

<! corona virus, COVID 19, CORONA VIRUS -->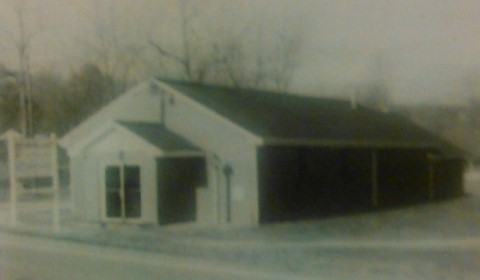 Welcome to the website of Victory Baptist Church. We are an Old Fashioned Independent, Fundamental
Missionary Baptist. You Are always welcome here.



(Romans 10:9,10,13. 9 That if thou shalt confess with thy mouth the Lord Jesus, and shalt believe in thine heart that God hath raised him from the dead, thou shalt be saved.
10 For with the heart man believeth unto righteousness; and with the mouth confession is made unto salvation.
13 For whosoever shall call upon the name of the Lord shall be saved.

DUE TO THE DEADLY CORONA VIRUS WE ENCOURAGE YOU TO USE DISCRETIAN IN CHURCH ATTENDANCE .
PLEASE TAKE ADVANTAGE OF THE LINKS BELOW TO READ OR WATCH CHURCH SERVICES ON LINE.
---

Sunday Services-|God's Book Of Remembrance 5/15/2011 |
"The Kindnessof God Demontrated"
2/27/11 Psalm 85:4-6 The Desperate Need For Revival"
Ten Lepers Came To Jesus 2/20/11
| "The Richman who Died a Poor Man"2/07/2011
"God is Ready For Us, But are we ready For Him?"1/23/2011


|"Things That Should Bother A christian" 1/2/11

---
Pastor's Study
Here are a couple Bible Believing Baptist websites I recomend and encourage you to check out and listen to.
The links below are for educational and informative purposes only.
IF you would like to have a link to your church placed (or removed) please contact us.
These links are provided on this page to give us quick and easy access to their web sites.
Victory Baptist Church is an Independant Baptist Church. Not a branch from another church or denomination.
We do fellowship with other churches of same faith and convictions concerning the Gospel of Jesus Christ.
And the Holy Bible being the final authority of faith and practise for the child of God.

Fundamental Broadcast Network
A Powerful Internet Christian Radio Station
Fortress of faith.com
Click the radio link then go to the podcast page to listen
Genesis Park.com, Dinosaurs: living evidence of a powerful Creator!